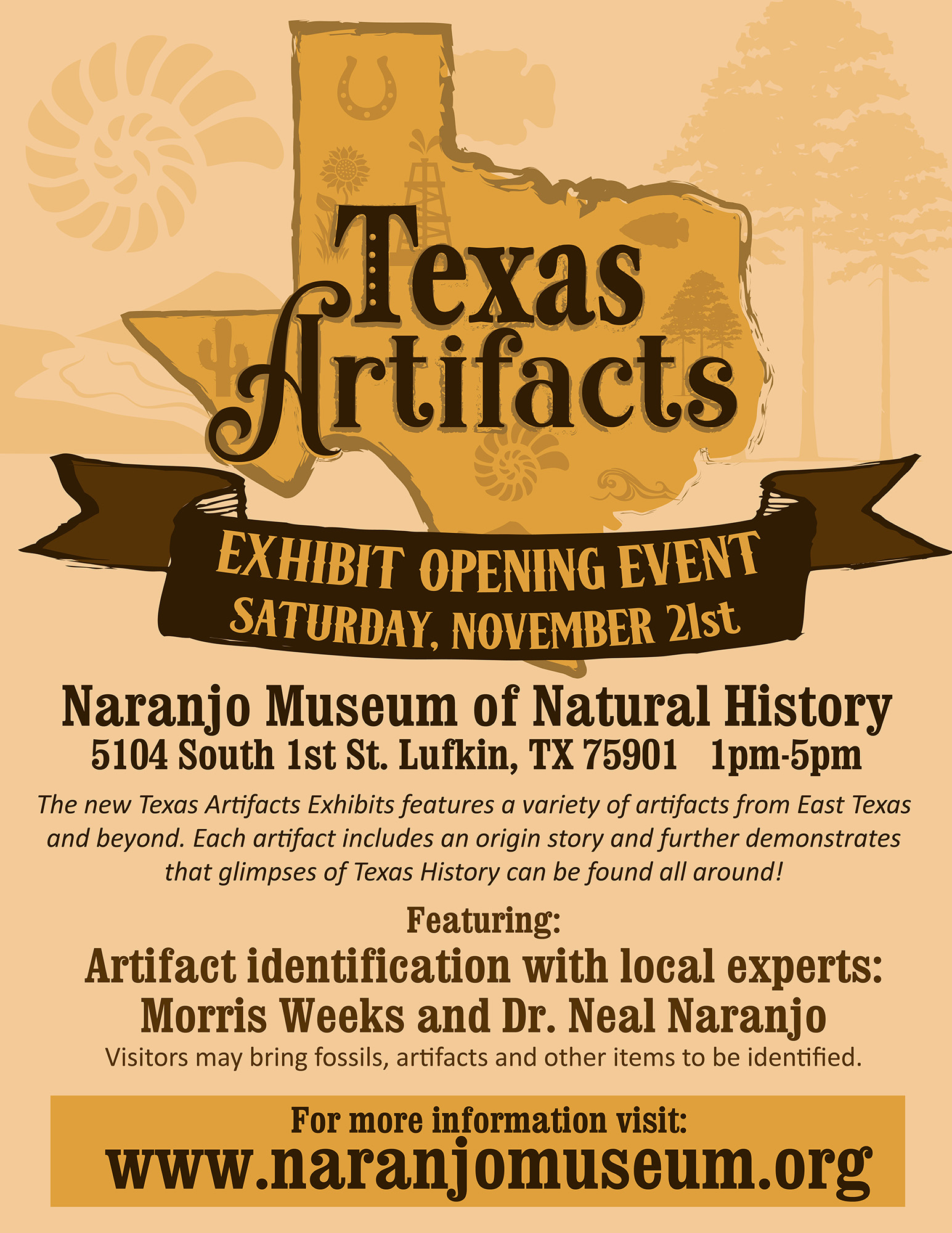 EXHIBIT OPENING EVENT: Saturday, November 21st, 1pm-5pm
Join us as we celebrate Texas history and the new Texas Artifacts Exhibit. Visitors will enjoy viewing the new exhibits, meeting other local artifact collectors and getting their own artifacts identified by experts: Dr. Neal Naranjo and Morris Weeks.
History can be found all around, not only in unique pieces, but in ordinary objects you would never consider. In the new Texas Artifacts exhibit, we take a look at several artifacts from all around Texas and dive deep into the vast history each object represents.
The Texas Artifacts exhibit includes paintings from local conservationists, pottery, tools, household items and early building materials. Each item has a story that years to be told. EXHIBIT OPENING EVENT: SATURDAY, NOVEMBER 21st from 1pm-5pm.
Paintings by Big Thicket Conservationist: Geraldine Watson
Caddo Pottery from the Morris Weeks Collection
Hunt Pottery from Henderson, TX
Paintings by Texas' first wildlife biologist: Dan Lay
Artifact Identification
Visitors are invited to bring artifacts, fossils and other items to be identified by experts: Morris Weeks and Dr. Neal Naranjo. Identification is free with museum admission.
Those who would like to bring items for identification are asked to RSVP by emailing veronica@naranjomuseum.org. In respect of all visitors bringing items with limited time, we ask that visitors bring no more than 10 items.
Please note that the Naranjo Museum will be offering "identification", NOT APPRAISALS. The Naranjo Museum is not licensed to give any cash value to items.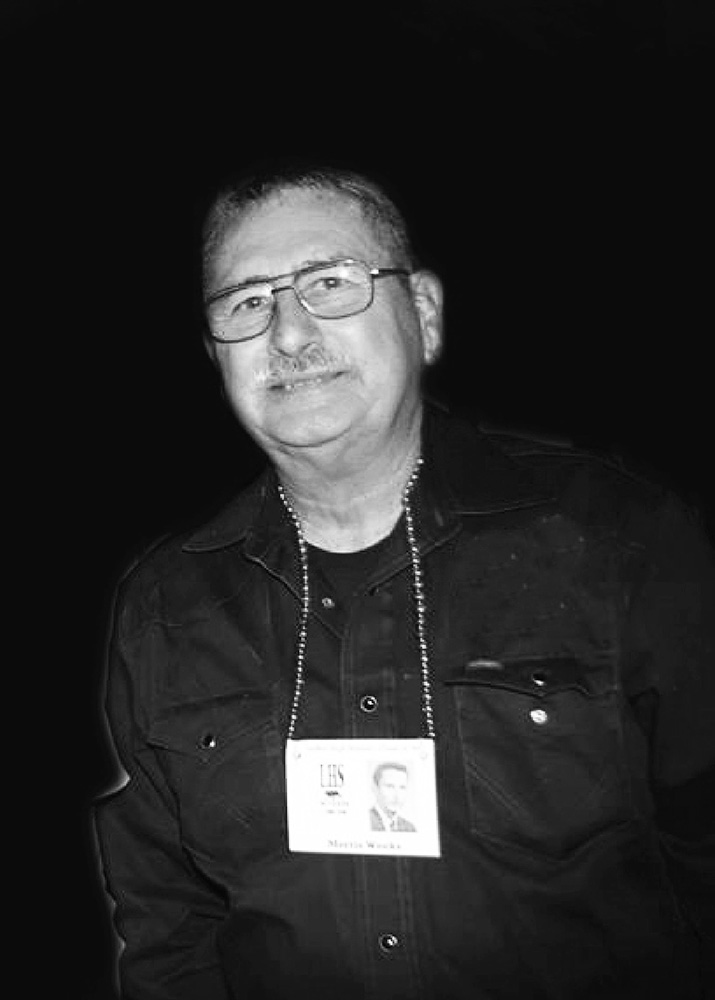 Morris Weeks: Native American Artifacts Expert
Morris Weeks grew up in Lufkin, TX and has spent years collecting and researching Native American artifacts.
He enjoys sharing his knowledge with other and encourages history enthusiast to explore the world around them, "you never know what you might have".
Morris has served on the Naranjo Museum board and has helped with numerous Artifact Identification events.
Morris Weeks will be here at the Texas Artifacts exhibit opening event to identify arrowheads, Native American artifacts, tools and more!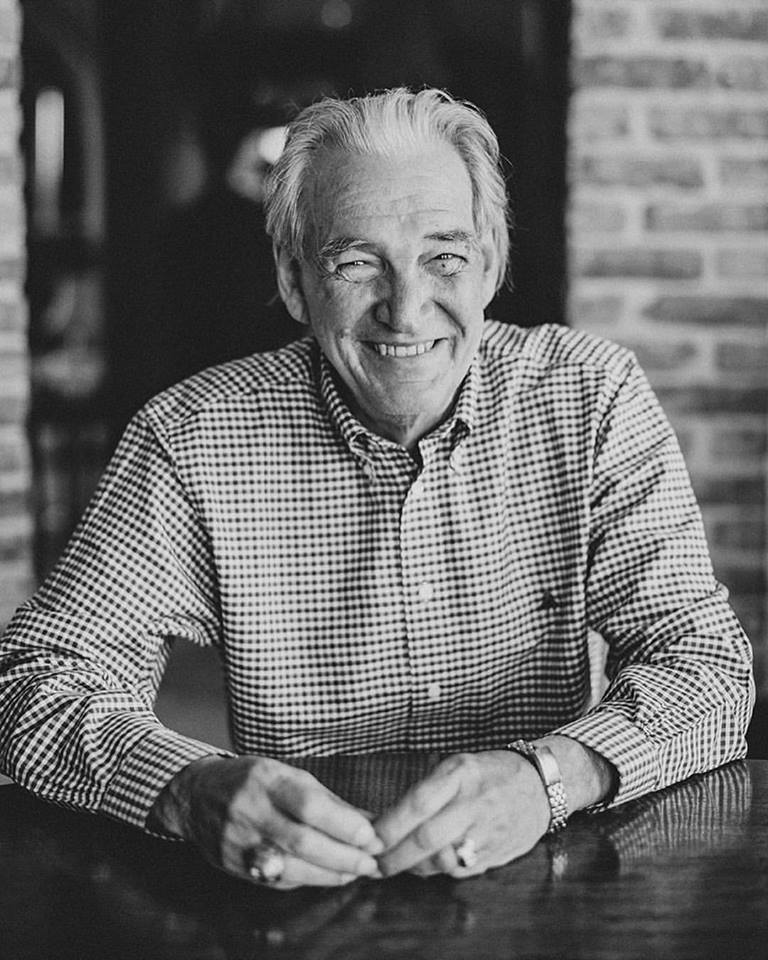 Dr. Naranjo: Fossil expert
As founder of the Naranjo Museum built from his own collection of fossils, one could say Dr. Naranjo knows a lot about fossils.
Dr. Naranjo has gone on fossil digs all over the country and has consulted with many experts in the field.
Dr. Naranjo will be at the Texas Artifacts exhibit opening event to help visitors identify fossils, bones, artifacts and more!