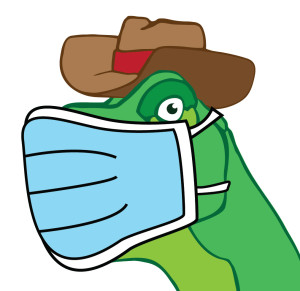 With your help, we can create a safe environment for visitors and museum staff.
We are excited to welcome visitors to the museum again, but please know that visiting the Naranjo Museum is optional and on a volunteer basis. If you do not feel safe visiting the museum at this time, you can continue to experience the Naranjo Museum online at home.
HOURS AND TICKET PURCHASE
Monday-Saturday 10am-6pm Sunday 1pm-6pm
*Visitors must allow an hour to view exhibits,

visitors will not be admitted after 5pm.

Museum admission: $7.50 for adults, $5.00 for children 4yrs-18yrs, children 3yrs and under are free.
Museum members are free. (all museum memberships will be updated to reflect reopening date)
Visitors are encouraged to use debit or credit cards for ticket and gift shop purchases. Visitors may also purchase tickets over-the-phone by calling 936-639-3466.
CROWD LIMITATIONS AND SOCIAL DISTANCING
Museum occupancy will be limited to 25% occupancy.
When capacity is met, visitors will be asked to wait to enter the museum.
No birthday party rentals or group tours are available at this time.
VISITOR AND STAFF SAFETY
Visitors 10 years and older will be required to wear face masks when visiting the museum. (masks should cover the nose and mouth)
Visitors under 10 years old are encouraged to wear face masks.
Masks will be available for purchases ($1) for guests who do not already have a mask.
Visitors 10 years and older not wearing a mask will not be permitted into the museum.
Visitors who are not able to wear a mask due to medical reasons may schedule a private tour by emailing veronica@naranjomuseum.org.
Families will need to stay together and maintain a distance of 6 feet from other visitors.
Visitors are asked not to touch exhibits and limit all surface contact.
If you are not feeling well or are running a fever, we ask that you not visit the museum at this time.
Visitors who have been exposed to someone with covid-19 are asked not to visit the museum at this time.
If you are showing any signs of covid-19, we ask that you not visit the museum at this time.
All hands-on exhibits have been removed or covered.
Visitors are asked not to remove coverings from hands-on features like buttons etc.
Visitors are asked to wash hands after using the facilities.
Museum staff are required to wear masks when in contact with the public.
Museum staff will be trained on safety protocols.
The museum will be cleaned and sanitized on a regular schedule.
MUSEUM GIFT SHOP-Updated September 2020
Only one family or group of visitors in the gift shop at a time.
Only touch items you plan to purchase.
Children must be supervised in the gift shop.
TEXAS STATE HEALTH PROTOCOLS
We ask that visitors self-regulate and follow minimum standard health protocols set by the State of Texas.