Friday October 28 6pm-9pm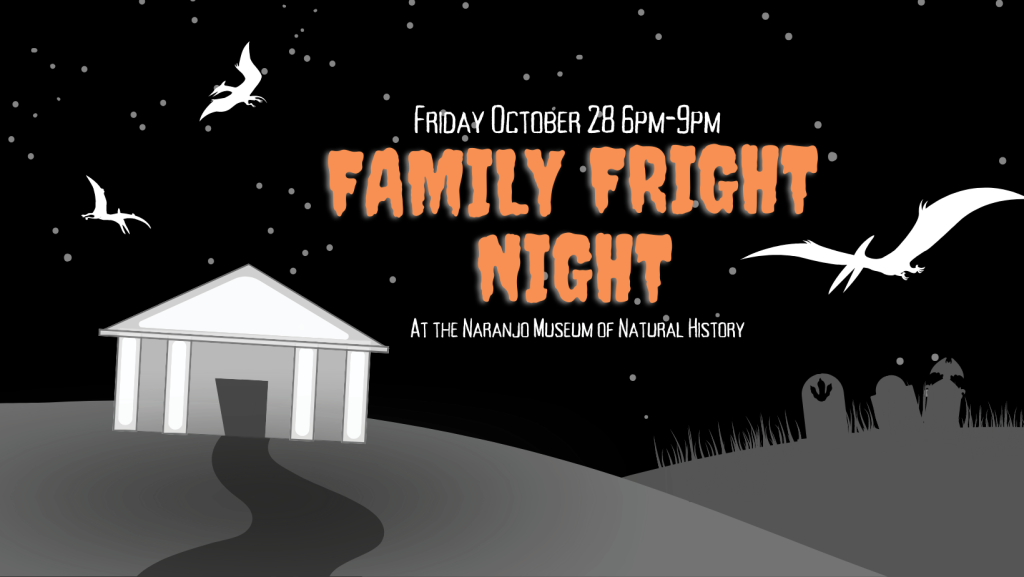 Join us for a family-friendly Halloween Party at the Naranjo Museum! Exhibits will be decorated in spooky splendor and guests will enjoy activity booths, a costume contest and candy!
Join our event group on Facebook Family Fright Night for live updates!
All games and activities are free with standard museum admission or a museum membership.
Children 3 and under: Free
Museum Members: Free
Children 4-18: $5.00
Adults 19 and over: $7.50
More Information about the costume contest will be posted soon. Click the below links to view past contests on our Facebook Page.