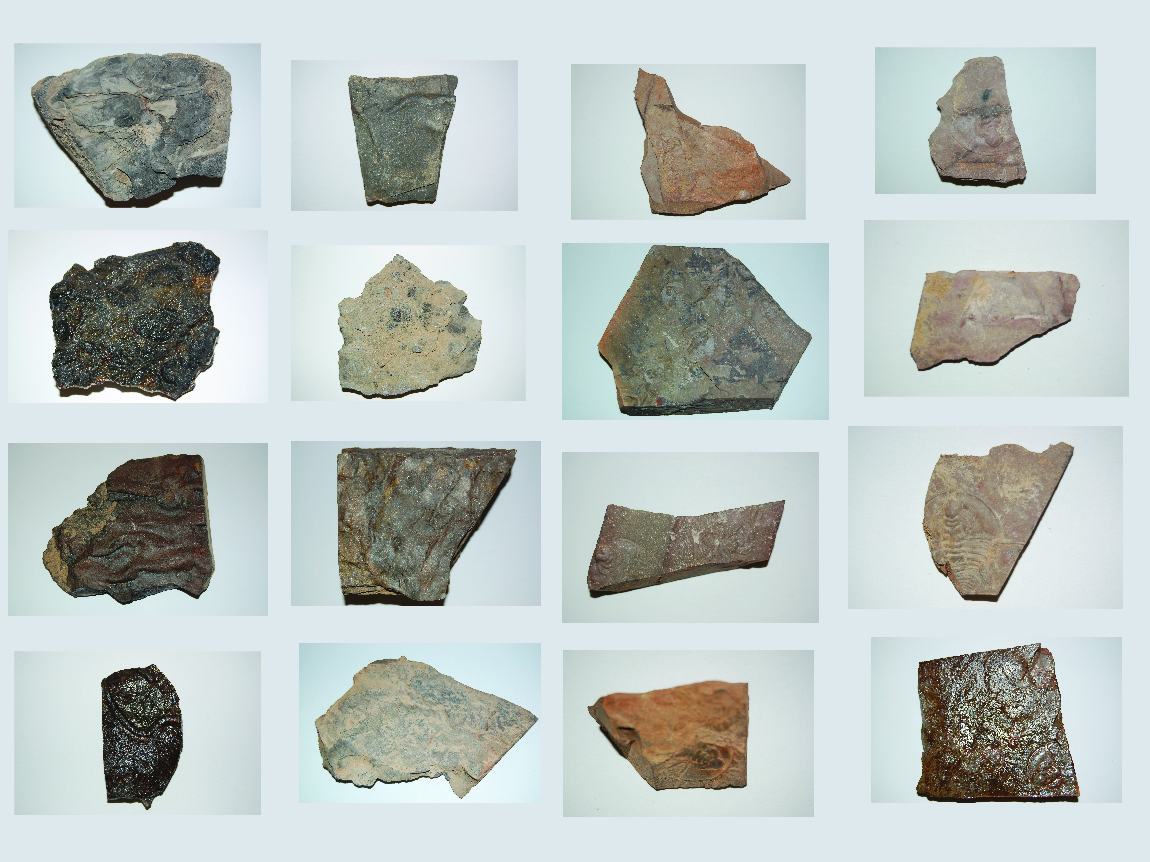 Thirty-three fossils have been added to the Cambrian Exhibit. These fossils were found in California and were collected by Dr. Neal Naranjo and Jennings Naranjo II . The fossils were added in September of 2016 and are currently in the process of being cataloged and labeled.
The Cambrian Period started around 541 million years ago and ended around 485 million years ago.  This time period saw the diversification of many living organisms including multi-cellular organisms. This rise in complex creatures is often called the Cambrian Explosion.
Creatures included in this fossil collection are that of an Anomalocaris  (left) and Opabinia (right), two major predators from the Cambrian. 
.
There are also several trilobite fossils, can you spot the trilobite in the photo below? Trilobite fossils can be found in time periods as early as the Early Cambrian (521 million years ago) and they flourished until a drawn-out decline during the Devonian period ( 399 million years ago) leaving just a few species left. All trilobites dyed out during the Permian mass extinction 250 million years ago.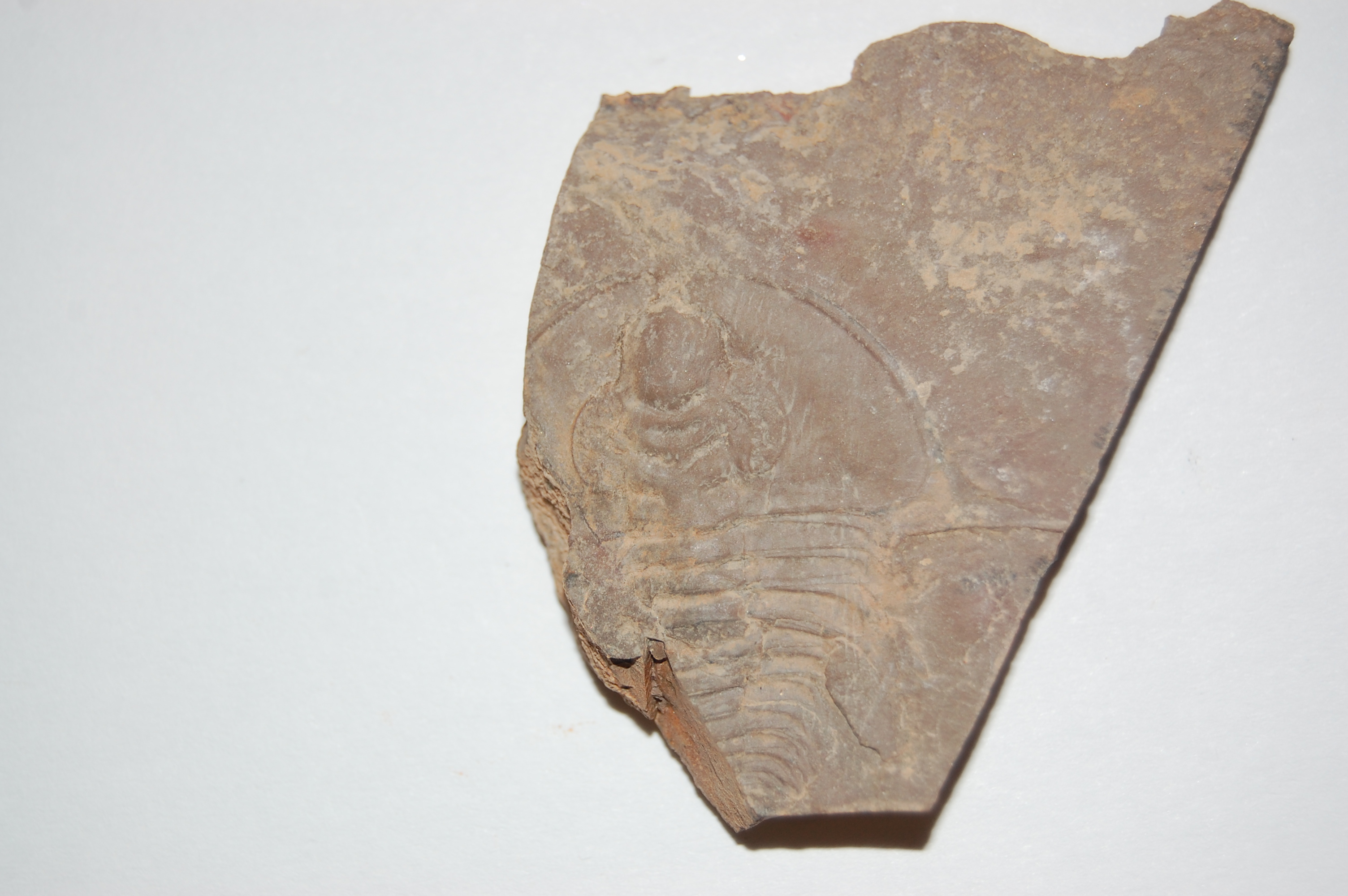 Other creatures in the fossil collection are worms, sponges and stromatolites.