Cretaceous Period: Plesiosaur, Ichthyosaur, Mosasaur, Brachyceratops and Meteorite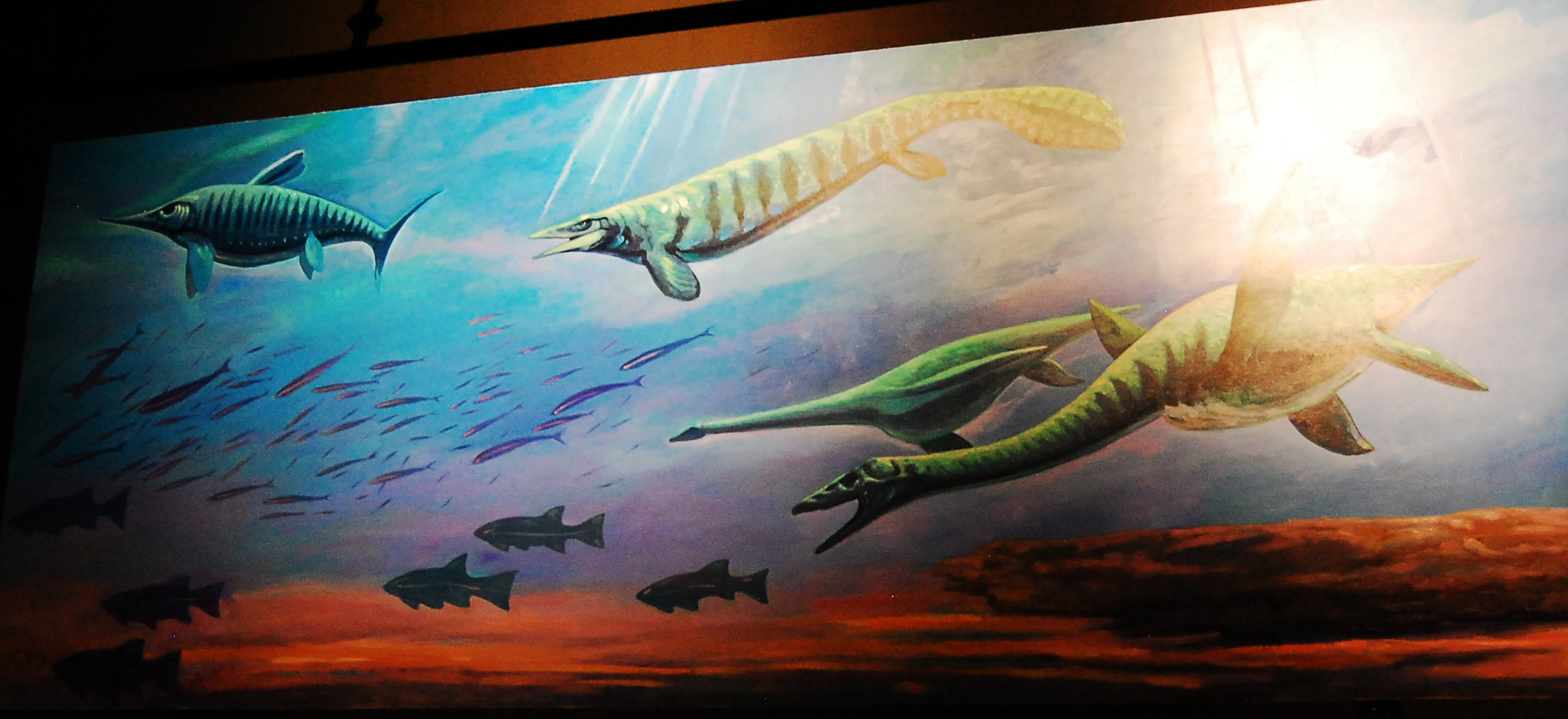 The Plesiosaur was a marine reptile from the cretaceous period. In the mural you can see an illustration of a Plesiosaur and above the Gem room is a replica of the skeleton of a Plesiosa ...
More On Current Exhibits »
Ordovician Period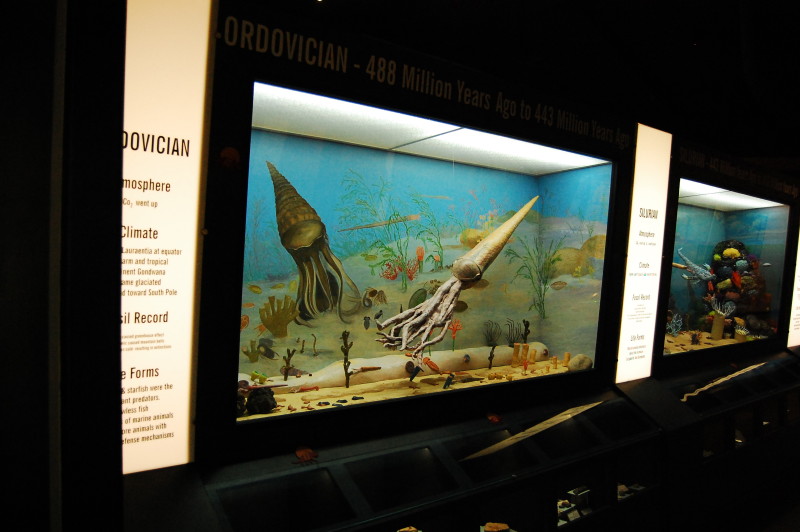 Here you will find in the fossil cases and in the diorama an excellent representation of all life forms that existed during the Ordovician Period. Nautiloids were the dominant predators at this tim ...
More On Current Exhibits »
Naranjo Museum of Natural History
| Tickets | Price |
| --- | --- |
| Age 3 & under | Free |
| Age 4 to 18 | $5.00 |
| Adults | $7.50 |
Hours of Operation
Mon. - Sat.: 10 AM to 6 PM
Sunday: 1 PM to 6 PM
For more information, call
(936) 639-3466