Cretaceous Period: Plesiosaur, Ichthyosaur, Mosasaur, Brachyceratops and Meteorite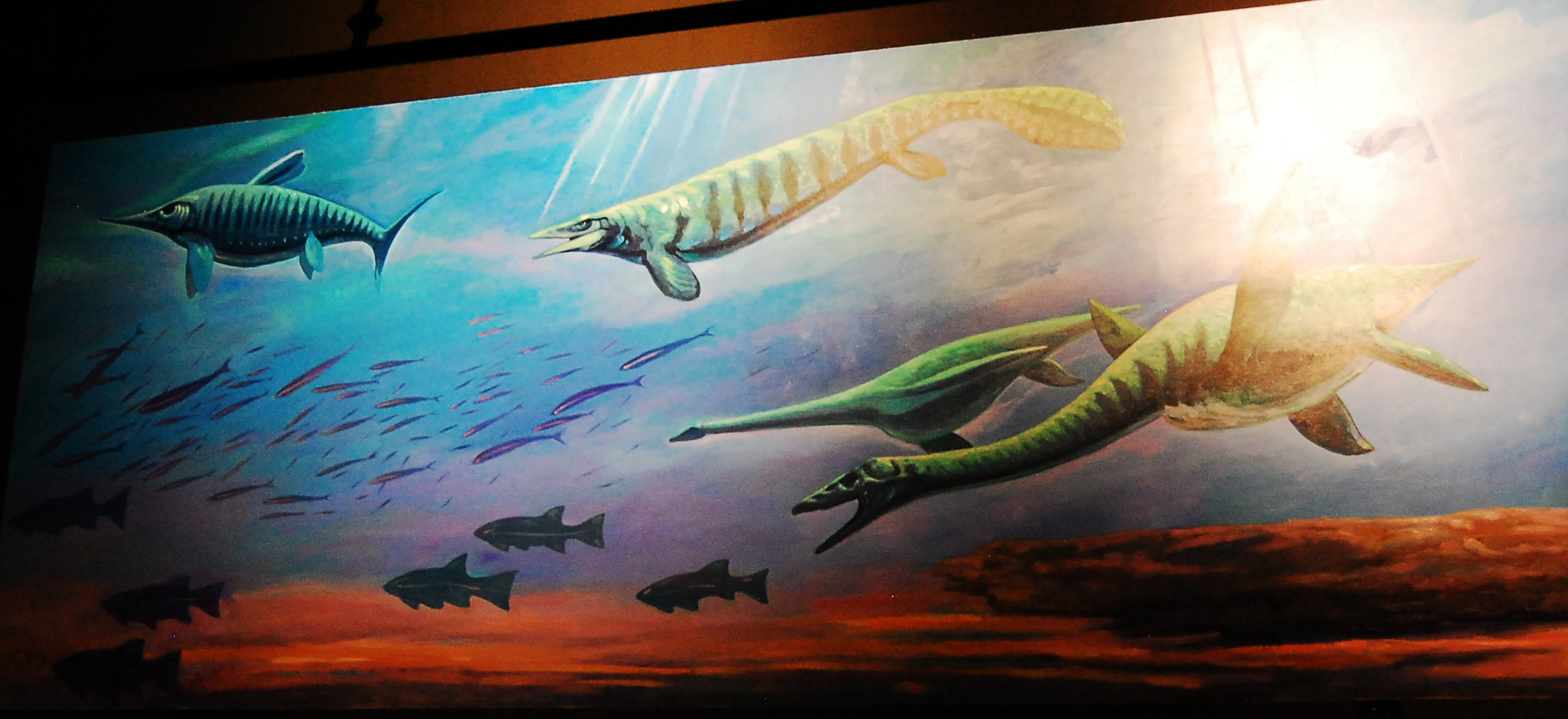 The Plesiosaur was a marine reptile from the cretaceous period. In the mural you can see an illustration of a Plesiosaur and above the Gem room is a replica of the skeleton of a Plesiosa ...
More On Current Exhibits »
Triassic Period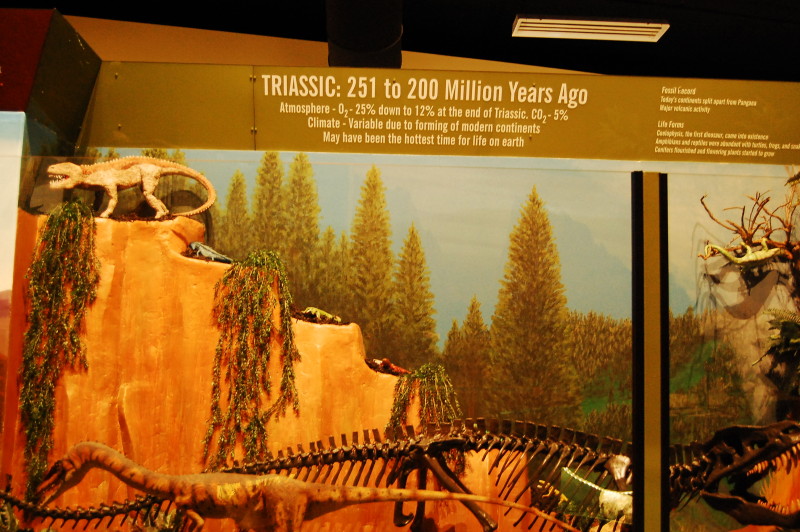 The first dinosaur is believed to be Coelophysis. The flat rocks have footprints and tail drags, and the petrified wood was found at dig sites while finding fossil bones. After the Permian extinction ...
More On Current Exhibits »
Naranjo Museum of Natural History
| Tickets | Price |
| --- | --- |
| Age 3 & under | Free |
| Age 4 to 18 | $5.00 |
| Adults | $7.50 |
Hours of Operation
Mon. - Sat.: 10 AM to 6 PM
Sunday: 1 PM to 6 PM
For more information, call
(936) 639-3466