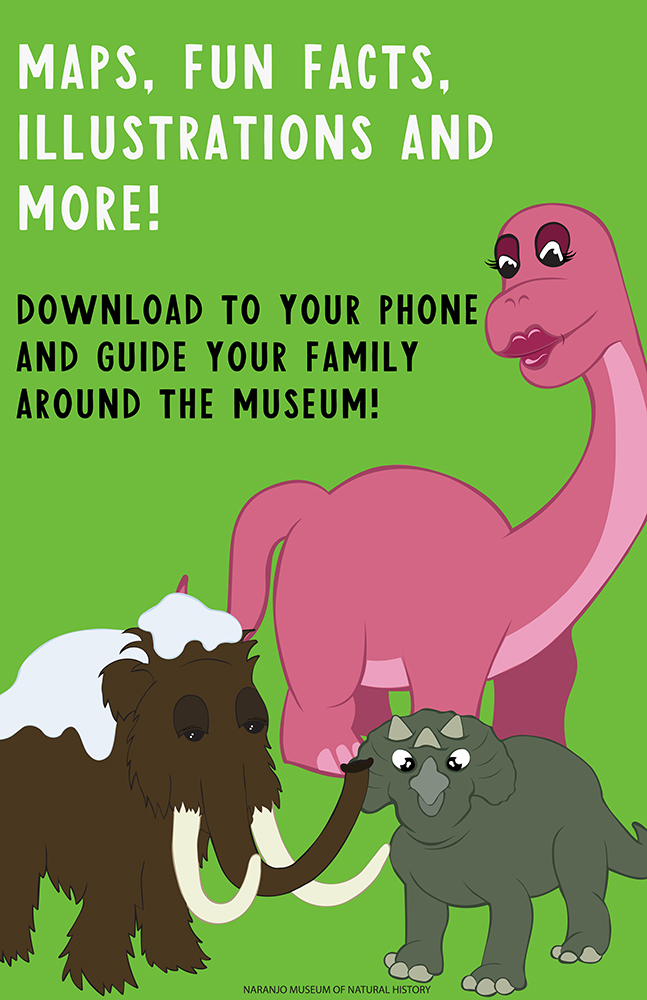 Enhance your museum experience by downloading a virtual guide to the Naranjo Museum! The pdf file includes easy-to-navigate pages that show maps, fun facts, illustrations and more!
Children will enjoy viewing the illustrations of the dinosaurs and parents can share information about each exhibit as you walk through the museum.
To download pdf, click the following link to view and either use in your web browser or download to your device. Museum wifi is available by selecting "guest wifi" , typing your name under login and checking the agreement box. If you need assistance, please ask museum staff!
The virtual guide was designed by SFA Graphic Design Intern: Mandy McGrew and was made possible by a grant from the Junior League of Lufkin.