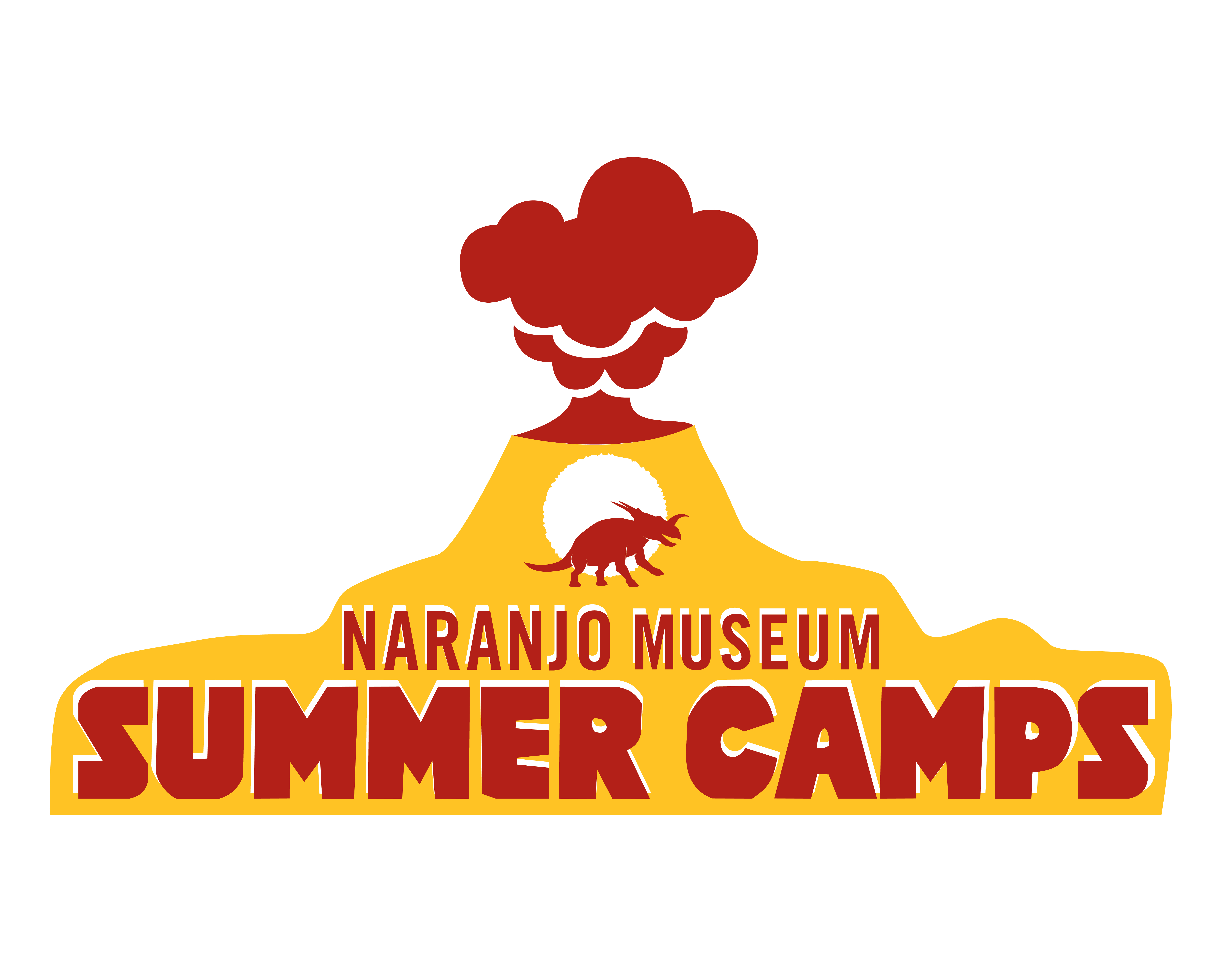 Click the File Below for Camp Forms and Information:
Ancient Arts & Crafts, 1st-3rd grade, June 1st-4th, Reg. CLOSED
Space Exploration, 1st-3rd grade, June 7th-11th, CAMP FULL
All Things Animals, 1st-3rd grade, June 21st-25th, CAMP FULL
STEM Week, 4th-6th grade, June 28th-July 2nd, Reg. CLOSED
Dinosaur Discovery, 1st-3rd grade, July 12th-16th, CAMP FULL
Space Exploration, 4th-6th grade, July 19th-23rd, Reg. Closed
Junior Paleontologist, 4th-6th grade, Aug 2nd-6th, 1 space available
Dinosaur Discovery, 1st-3rd grade, Aug 9th-13th, 3 spaces available (check your school's start date before registering for last week of camp)
Summer Camps at a Glance: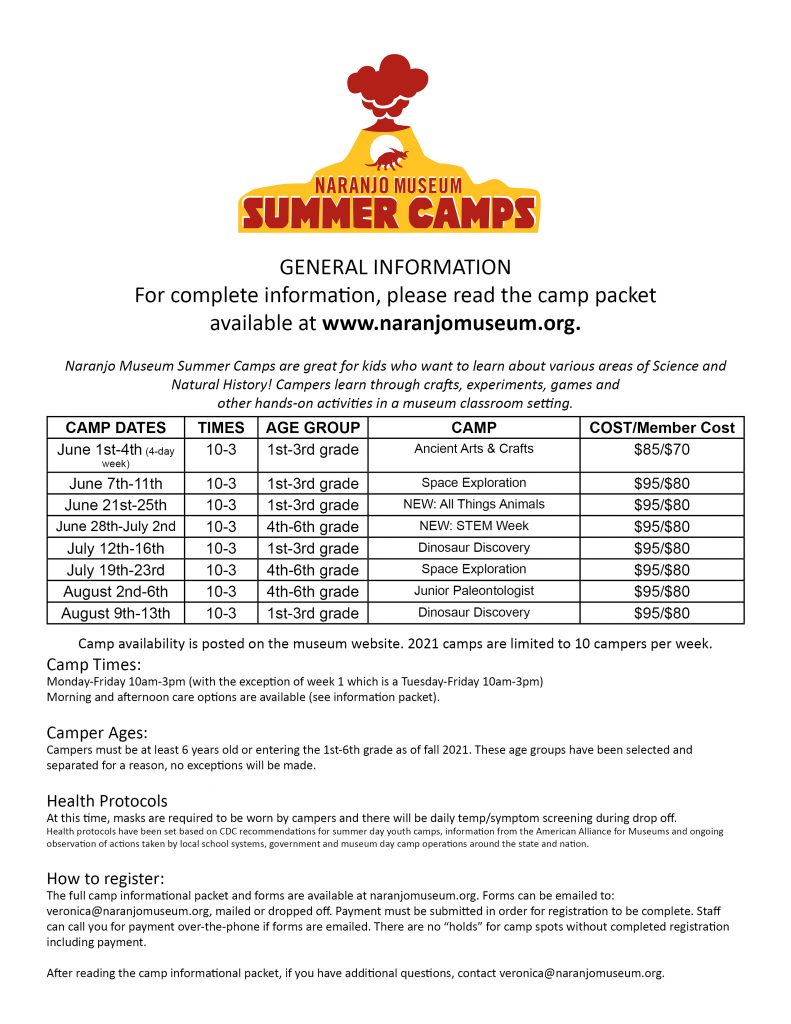 To be added to a waiting list, email your child's name, contact phone number and which week you would like to be placed in to veronica@naranjomuseum.org
AFTER READING THE CAMP PACKET, if you have an additional questions, please contact veronica@naranjomuseum.org.
CAMP SCHOLARSHIPS NOW AVAILABLE
Thank you to the Kiwanis Club of Lufkin, we have 4 scholarships available for 2021 summer camps. Click on the file below to see which weeks are available for camp scholarships.